Top 5 things
site planners & project managers
want to see on
your website
Did you know that only 25% of the companies or site selectors plan to contact the EDO's during the screening process? You will never even get to talk to 75% of the companies during the screening stage. Only 41% will contact you following the development of the short list.
So... what do site planners & project managers want to see on your website?
2017 Survey says:
Sites & Buildings is the most important
Maps
Transportation and logistics
Demographics
Quality of life


(this becomes #1 when the choice is narrowed down to the top two)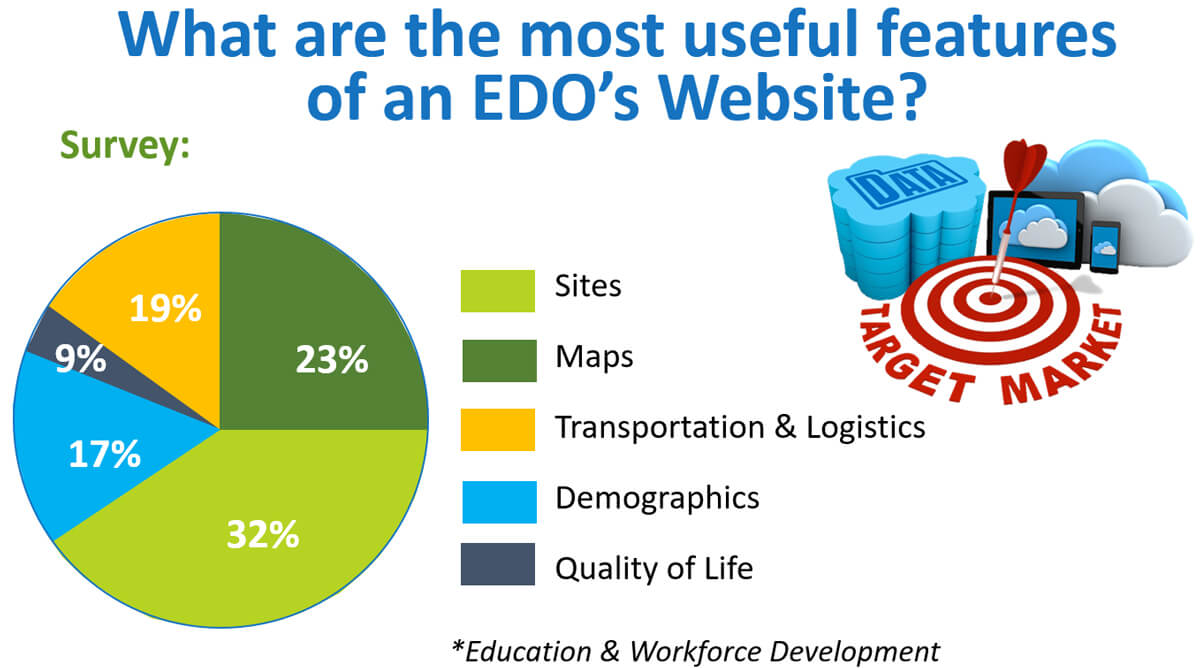 Note: With our NEW tracking software, we can identify contact information of key companies visiting your website without signup.
Where should you market to reach site selectors & project planners?
According to 2017 Site Selector survey:
Website
Business Cards (surprise!)


They love business cards with demographics or your photo

Demographics/Leave Behind
Video

(include drone of your industrial parks)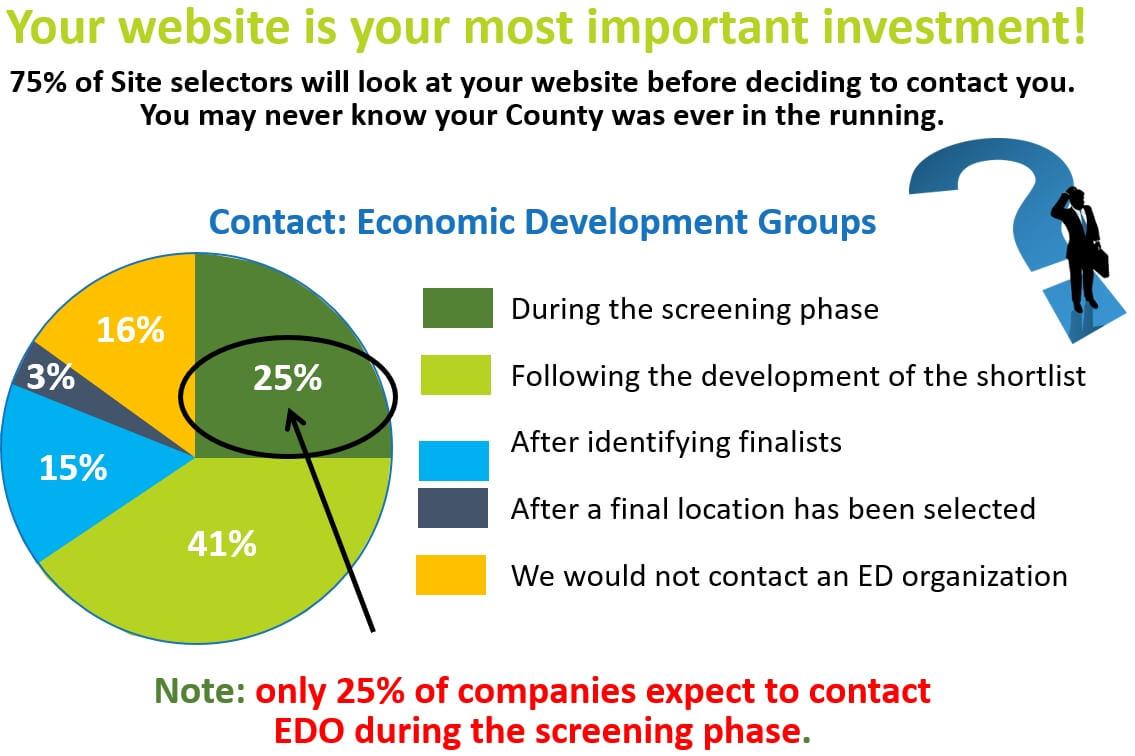 Make sure your website is seen!
Contact 365 Degree Total Marketing today at 1-800-697-5568 to discuss how we can make your website shine!