Digital
Kiosks
---
As destination marketing specialists, 365 Degree Total Marketing has expanded the visitor experience with customized, interactive, digital kiosks designed and programmed by our team of experts.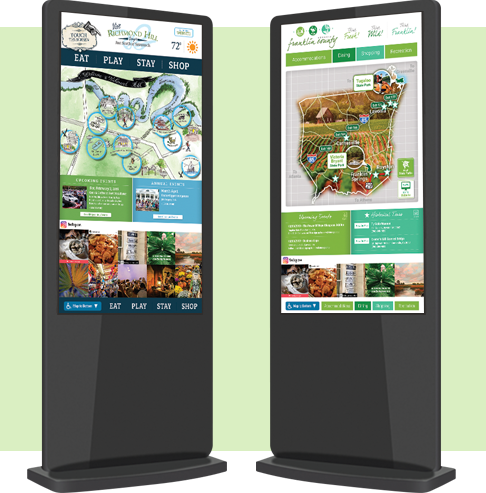 This interactive, user-friendly display captures the attention of people in your visitor center and encourages them to delve deep into your community's amenities by tapping on icons for accommodations, dining, shopping, events and attractions, then tapping on individual listings to bring up more information. The kiosks can also be programmed with colorful maps to show viewers exactly where to go and how to get there.
Digital Kiosk Features:

43"-55" HD display
Touch screen
Accessibility options
Floor standing or wall mount
WiFi capability
Easy to update
Video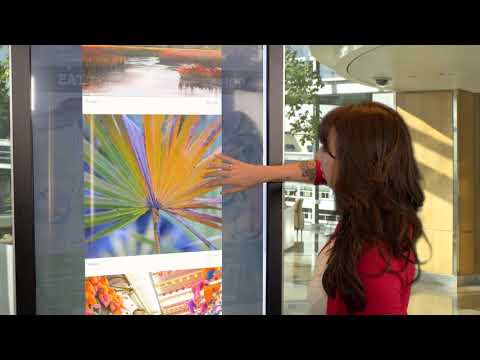 We incorporate all the talents of our researchers, designers, videographers, photographers, communication specialists and strategic specialists into the process to create a successful custom kiosk for you. This self-service solution can be used for a variety of purposes including wayfinding, tourism, education and information sharing, retail sales, bill payment and, when not in use,
as digital signage.
Your digital kiosk must be easy to use, visually appealing, and contain complete, accurate and sought-after information. It is the standard by which your community or organization will be judged. Backed by solid research, award-winning designs, unparalleled development and hands-on set-up, our kiosks will captivate your target audience, engaging them with your content. We look forward to creating an award-winning digital kiosk for you.