Top 5 Best Economic Development Websites of 2016
The year 2016 is over and that means it's time for 365 Degree Total Marketing's annual roundup of our 5 best economic development websites of 2016. We chose these 5 websites because, first, we love how they look; second, they function well; and third, because they showcase the broad variety of styles that our designers can do. Remember, 365 Degree Total Marketing does not use templates or cookie-cutter designs. We strive to present each of our client communities in the way they want to be seen: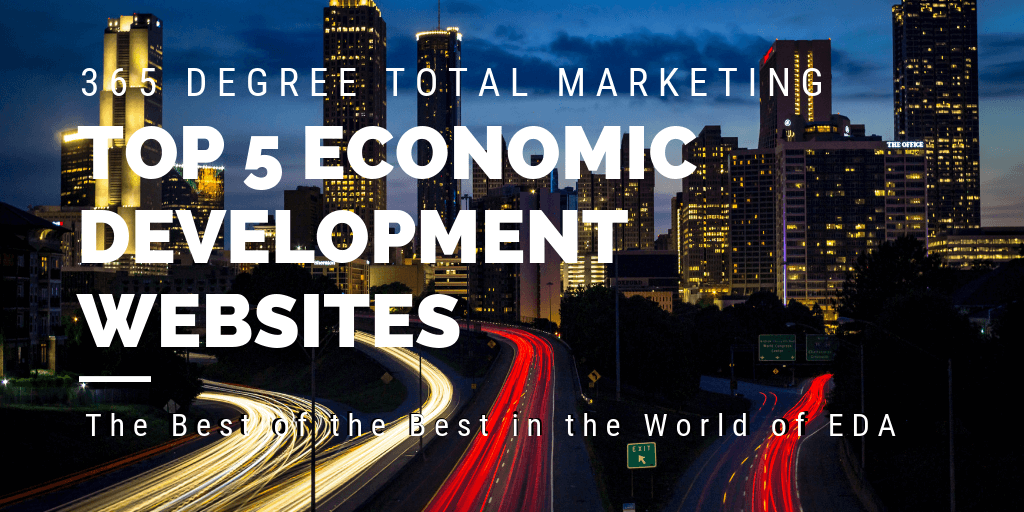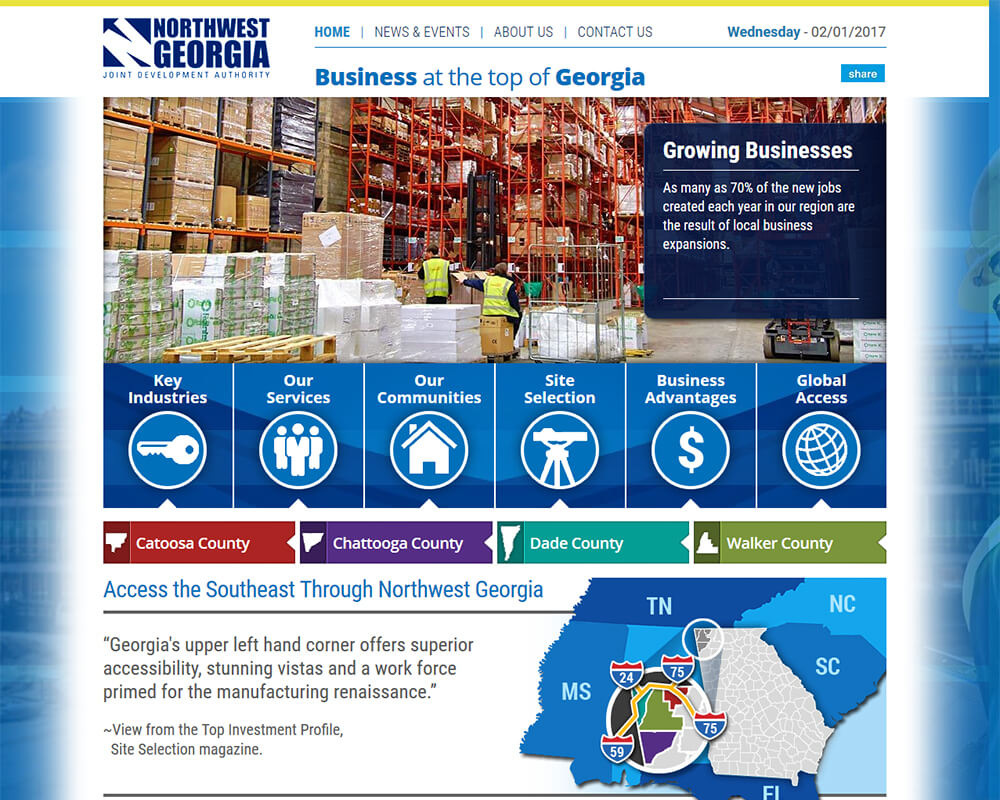 The website for Northwest Georgia Joint Development Authority combines a big picture slideshow with attractive web icons to support easy navigation. The color-coding for each county creates a unique and consistent look throughout the site. A map on the homepage provides the visitor with a perfect overview about the introduced locations right away.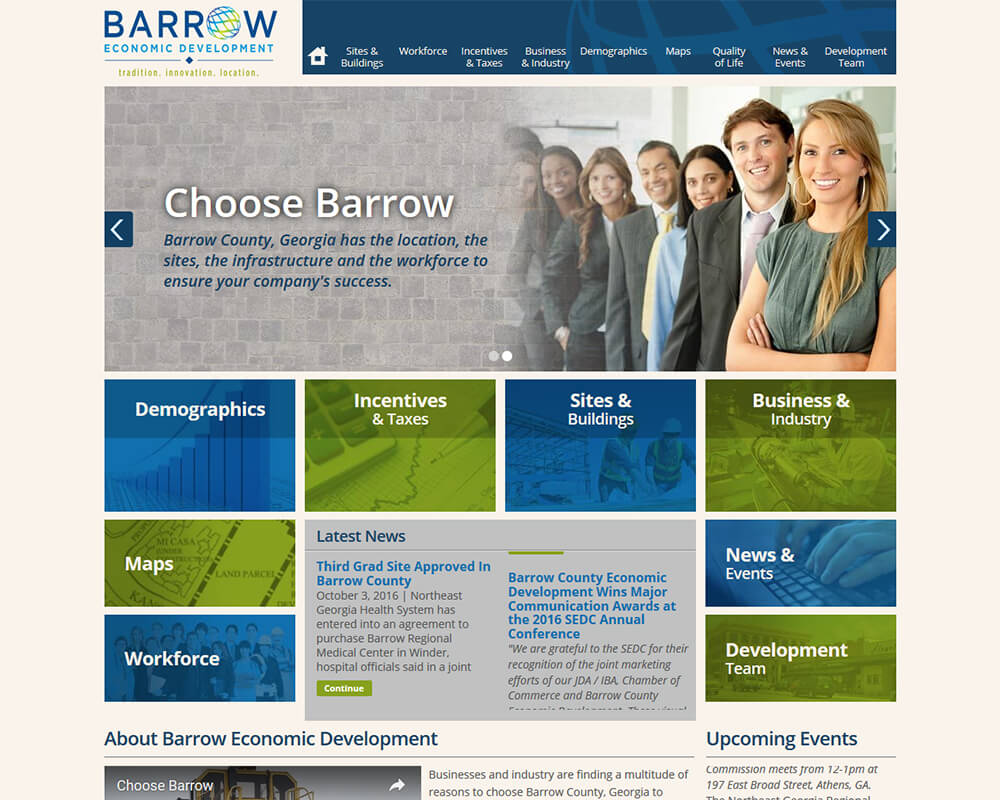 This award-winning website for the Barrow County Economic Development features a bright, modular navigation that encourages the user to click on an area to go deeper into the site, in addition to showcasing the latest news in a scrolling notice on the home page. Deeper into the site, community demographics are shown in a series of colorful charts. Maps are also a feature, showing the county's location in the state, in the region (which includes distances to other cities, regional airports and ports), and along the Eastern Seaboard.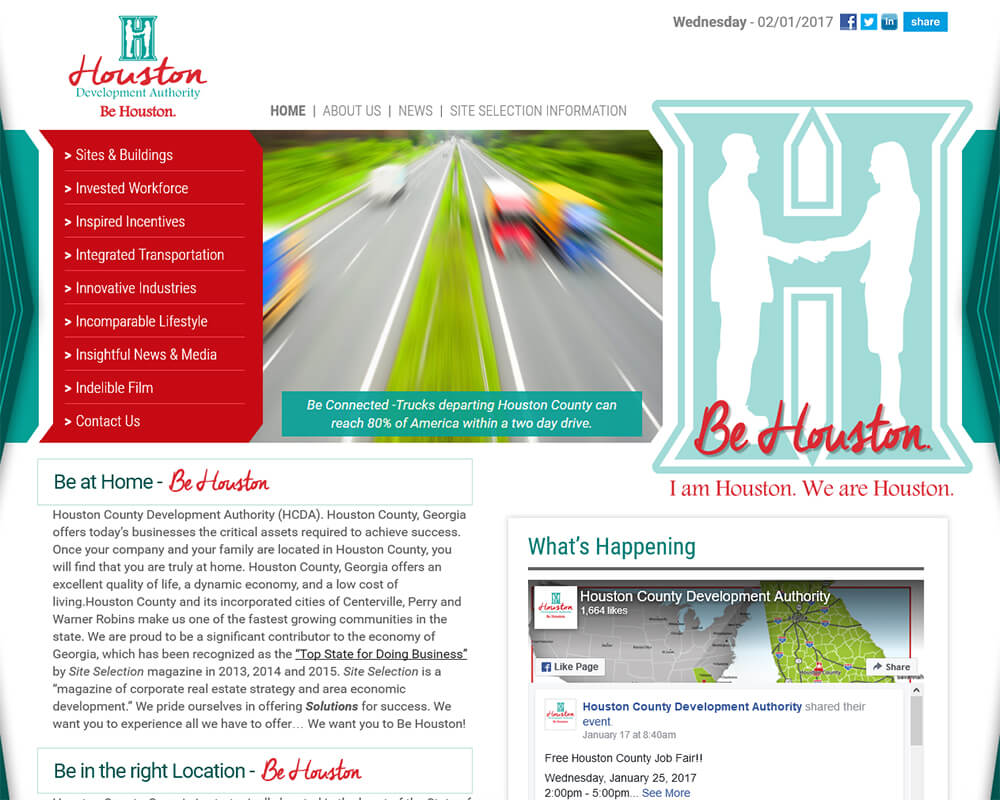 Open the gate to Houston County Development Authority's website. The splash page opens like a gate to reveal the homepage. Hi-res photography introducing the location coupled with a key fact make this site truly exceptional.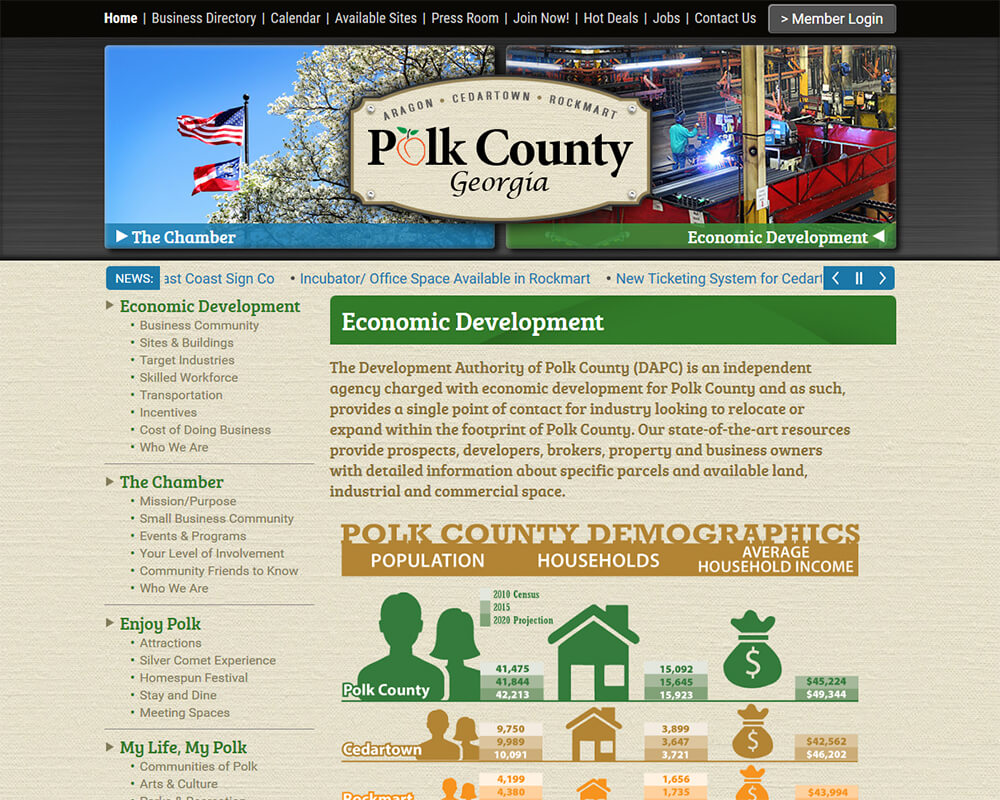 Eye-catching infographics and an easy side navigation are the heart and soul of the site for Polk County, Georgia. This site is part of a combined portal with the Polk County Chamber of Commerce.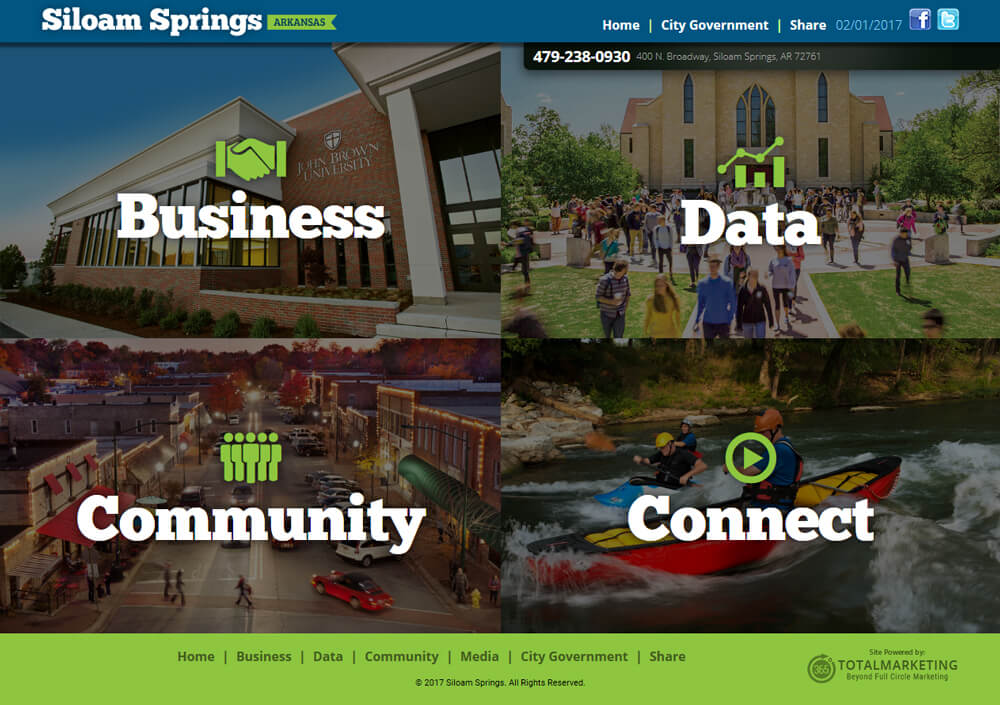 This full-screen website for Siloam Springs (AR) showcases exciting infographics and a simple-to-use mobile version. Added interactivity such as the "Ken Burns" animation for the header graphics and smooth dropdowns with transparency enhance the user experience.