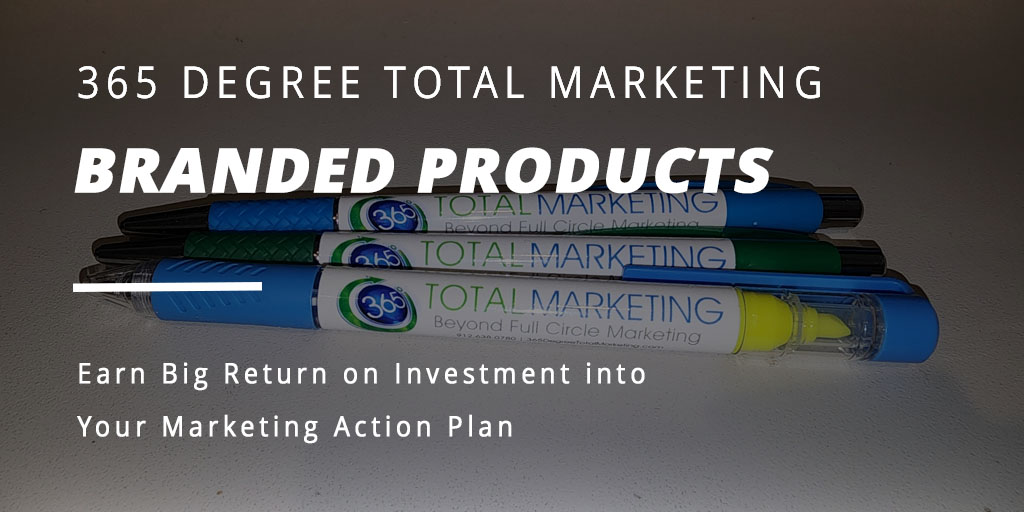 BRANDED PRODUCTS: Got SWAG? Earn Big Return on Investment into Your Marketing Action Plan
Everyone needs numerous touch points to remember and connect with a brand. Reinvigorate your organization's image by providing a physical connection between your brand and your audience. Update or create new swag!
Marketing promotional items create or reinforce brand identity, increase brand awareness and recognition, garner many impressions, and are often more cost-effective than print or online advertising.
Branded items give your business personality, tangibility, and a sense of generosity. Everyone enjoys usable freebies!
Did you know? About 85% of product recipients do business with the advertiser who gives them a branded item, according to Peer-to-Peer Marketing data.
Make sure gift items are user-friendly, sustainably sourced, and innovative. You will want to ensure the product is one that will be used and has staying power to reinforce your brand consistently. Your frequency of brand exposure generates a symbolic impact on your target audience and generates a higher return on investment than traditionally placed media, dependent upon budget. Importantly, promotional merchandise has the power to generate good will in the receiver which leads to higher recall of the advertiser.
Trending Swag for 2023:
Employee Kits
Eco-Friendly Products
Remote Employee Gifts
Electronics
Wellness and Fitness
Apparel
Self-Care
Custom Drinkware
Hygiene
Food and Drink
Travel
At 365° Total Marketing, we can imprint your brand on anything! Let us prepare your creative swag strategies to inspire your events and marketing campaigns, and help you make long-term connections.
Let's get "swaggin"! Contact us today at 365° Total Marketing to discuss your project from Concept to Completion. We have specialized in brand marketing for more than 35 years. 365° believes in marketing that moves.
365° Total Marketing, an award-winning, integrated marketing agency based on St. Simons Island, GA, has extensive experience in branding, digital marketing, agency media planning, custom publishing, photography, videography, and website development. For more than 35 years 365° has worked with clients throughout the United States to attract customers and investment nationally and internationally. The company and our clients have won hundreds of awards for their marketing. Employing a full range of talented professionals to fulfill clients' marketing needs, 365° Total Marketing truly goes five degrees beyond for our clients. For more information on everything 365° Total Marketing offers, call 1-800-697-5568 or go online to www.365DegreeTotalMarketing.com.