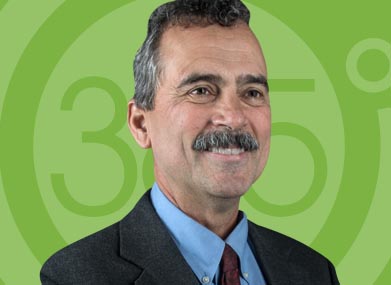 Mark Mosely, Co-Founder / Executive Editor
Since the company's inception in 1984, Mark has served as its executive editor, co-owner and president. Holding a journalism degree from Mercer University, Mark contributes articles to various client magazines and monitors all other copy and designs produced by the editorial and production teams, taking ultimate responsibility for the editorial integrity of all 365 publications.
Experience
Co-Founder / Executive EditorGreat Southern Publishers [GSP] dba
365 Degree Total Marketing, St. Simons Island, GA/Atlanta, GA/North Myrtle Beach, SC.
+30-year-old, international, national and regional award-winning magazine publisher/communications/marketing company. Produces +60 publications/projects in multiple divisions: visitors guides, newcomers guides, chamber of commerce publications, maps (printed and web-based), branding-marketing agency and web development (70 sites). Readers/viewers/listeners/partners in 50 states, numerous foreign countries.
Outdoor Editor, Brown's Guide to Georgia Magazine [BGG], Atlanta, GA.
Wrote, edited and produced articles for regional magazine ranked 17th in Advertising Age's Top 20 City and Regional Magazine with national circulation of 65,000. Developed stories for magazine's weekly television travel log on regional ABC – TV affiliate. Taught at SCPA photography institute (Audubon Scholar).
Editor/Publisher, Management Science America [MSA], Atlanta, GA.
Developed, edited and published, for a FORTUNE 100 corporation, the international award-winning Peachtree Quarterly. The 172 page color glossy technology magazine had a worldwide circulation of 300,000; earned the Gold Medal 'Award of Excellence' in Society for Technical Communications' International Technical Publication Competition in London, England.

Media professional (humanitarian aid) serving: over 25 years; on five continents; through seven wars; within 13 humanitarian emergencies; in +60 countries.
Published +800 articles in magazines, websites, professional journals (Chronicle of Philanthropy, Balkans; "A System For Modeling Medication Requirements For the Management of Drug Resistant Tuberculosis In Developing Countries," MedInfo 2004); Suncoast News / Orlando Sentinel Star, features; Sierra Club, 'Pelican Papers' and 'The Florida Barriers'; GSP; BGG.
Published numerous photographs, video and interviews including: British Broadcasting Corporation (BBC) - video shot in / interviewed regarding Hunger Triangle in Sudan; Cable News Network International (CNNI) - video shot in / interviewed regarding Balkans war, Rwanda genocide, Indonesia tsunami, Philippines typhoon, etc.
Instructor: Clayton State University (University System of Georgia) Atlanta, Georgia; Instructor in creative writing and publishing; Instructor: photography at Southeastern Center for the Photographic Arts.
Recognition
Magazine Association of Georgia, Past president
Who's Who Among American Executives
SAR Community Service and Philanthropy Medalist
Education / Research
Mercer University
Bachelors Degree, Communications/Environmental Sciences,
Macon, Georgia, 1981.
Magna Cum Laude, National Dean's List, National Honor Society, Who's Who in American Colleges & Universities

United Nations Inter-Agency Procurement Services Organization, Brindisi, Italy
Graduate Certification, Executive-level certification
Supporting UN + INGO humanitarian, public health and communications efforts.

Harvard Medical School
Program in Infectious Disease & Social Change (PIDSC)
Investigations in social and clinical - based disciplines in service projects through affiliated community based organizations Zanmi Lasante (Haiti), Socios en Salud (Peru) and Partners In Health (US). Managed by PIH Co-Founder Paul Farmer, MD; Highlighted in Tracey Kidder's Pulitzer Prize winning 'Mountains Beyond Mountains' (author's contributions recognized therein).

The Peace Operations Training Institute, Córdoba, Argentina
Training U.N. peacekeepers and civilian personnel working in international peace-building deployments. Instructor on essential, practical skills in peace support, communications, humanitarian relief and security i.e. refugee and internally displaced populations.

Institute For Health & Social Justice (IHSJ)
Multidisciplinary research and analysis of medical, political and economic factors contributing to healthcare access for the world's poor; facilitated by present World Bank Group President Jim Yong Kim, MD.


Consultancies/Appointments
Consultant, U.S. Customs Advanced Surveillance/Investigation School, Federal Investigators Criminal Investigation Curriculum
UNWHO Neglected Tropical Diseases Buruli Ulcer Control 'supply chain management (SCM)' consultant; monitoring and evaluating capacities among ~40 clinics in Ghana, Togo and Benin.
SCM Technical Advisor, 'New Horizons' Pediatric HIV/AIDS: Cooperative HIV/AIDS initiative project between Johnson & Johnson (J & J), Janssen, UNICEF, USAID, Clinton Health Access Initiative (CHAI), Partnership for Supply Chain Management (PfSCM), SCMS, and Elizabeth Glazer Pediatric AIDS Foundation (EGPAF), ministries of health of Kenya, Zambia, Swaziland, and South Africa, etc.
Consultant, Federal Law Enforcement Training Center, Brunswick, Georgia. U.S. Marshals Senior Management Academy
Personal
Outdoorsman: hiking; kayaking; biking; paddle surfing; wind surfing; fishing; photography

Advocate Sierra Club, Coastal Georgia Representative; Surfrider Foundation, Vice Chairman, Coastal Georgia / Low Country Chapter

History & Heritage: Clan Donald Foundation, Trustee; Saint Andrews Society of Savannah, Scottish Games Committee; Saint Andrews Society of Atlanta, Board of Directors; Sons of the American Revolution (SAR), Community Service & Philanthropy Medalist


Multimedia Engagement
Professional - media spokesman on international development, international relief, and general humanitarian aid on: CNN International; CNN Domestic; ABC, NBC and CBS; coverage in Associated Press member newspapers as well as professional journals.

Various interviews, articles, photographs and video footage of: Democratic People's Republic of Korea (famine); El Salvador (democratization/reconciliation); Former Yugoslavia [Bosnia-Herzegovina, Croatia, Kosovo] (wartime refugee crisis); Panama (post-war rehabilitation); Rwanda (genocide / refugee crisis including activities in Tanzania, Uganda, Democratic Republic of Congo [formerly Zaire]); Sudan (Hunger Triangle famine); Vietnam (post-U.S. embargo humanitarian airlift); Indonesia (tsunami relief response).

International/National/Regional Awards & Honors
Society for Technical Communications
International Technical Publication Competition (London, England)
Gold Medal, 'Award of Excellence' [MSA]
International Economic Development Communications competition(London, England)
Bronze Medalist [GSP / 365]
International Economic Development Commission
Gold Medal, National Website, [GSP / 365]
Printing Institute of America
Gold Medal, , Regional Magazines [GSP / 365]
International Technical Communicators Conference
'Award of Distinguished Technical Communication'
(Seattle, WA) [MSA]
ITCC Regional Competition (Atlanta, GA)
Gold Medal, for 'color marketing campaigns and literature for writing, editing, content, graphics and layout' [MSA]
American Chamber of Commerce Executives
Gold Medal, National Branding Campaign, [GSP/365]
Gold Medal, Print Marketing Campaign, [GSP/365]
Gold Medal, State Marketing Campaign (6 of last 8 years), Georgia Association of Convention & Visitors Bureaus [GSP / 365]
Southeastern Economic Development Commission
Gold Medal, Regional Website, [GSP/365]