Branding
---
Branding is what people say about you when you leave the room, so why not give them something amazing to talk about?
Our team of researchers, writers, public relations specialists, and designers will help you brand yourself successfully and position your business or community for the future with memorable messaging, logos, ad design and more!
365 Degree Total Marketing fields an award-winning branding team of more than 20 professionals who have extensive destination marketing experience. Four of our staff members have been executives with municipalities, Chambers and Economic Development Authorities, so we have a unique professional perspective. Our writers are degreed journalists trained as researchers and our creative staff consists of six award-winning designers. Our corporation has been in business for over 30 years providing full-service marketing solutions from concept to completion.
Branding is one of the areas in which 365 Degree Total Marketing truly shines. In fact, the brand we developed for the Coweta County (GA) Chamber of Commerce earned our client the top national branding award from the Association of Chambers of Commerce Executives (ACCE). We continue to be the agency of record for several of our branding clients long after the branding process is completed.
Whether your branding need is a simple logo or a full community profile and marketing campaign, the 365 Degree Total Marketing team wants to apply our creativity and branding expertise help your community or business stand out from the crowd.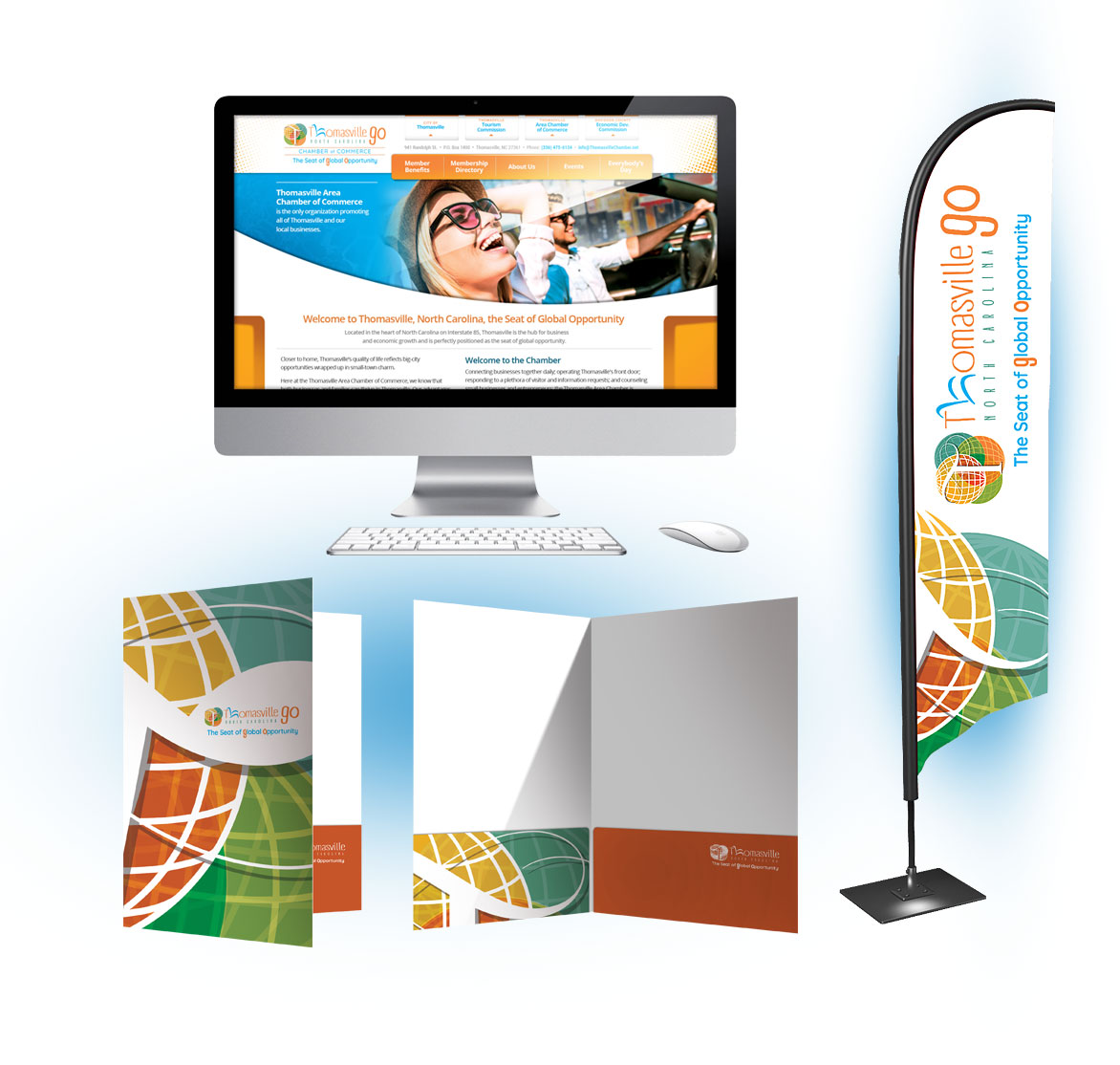 Downtown Camden
South Carolina

CVB

Camden Spaceport
Georgia

Brand Development & Execution

EDA/Government

Candler County IDA
Georgia

EDA

Columbia County CVB
Georgia

Brand Development & Execution

CVB / EDA

Adventure Lodges -
Coral Hospitality
Florida & Georgia

Brand Development & Execution

Business

Coweta County Community
Georgia

Brand Development & Execution

Chamber

Douglas-Coffee County Chamber
Georgia

Brand Development & Execution

Chamber / EDA

Franklin County
Chamber & IBA
Georgia

Brand Development & Execution

Chamber / CVB / EDA

Georgia EMC
Chamber & IBA
Georgia

EDA

Houston County EDA
Georgia

Brand Development & Execution

EDA

City of Jesup DDA
Georgia

Brand Development & Execution

EDA

Kaya Vineyard & Winery
Georgia

Brand Development & Execution

Business

Peach County Community
Georgia

Brand Development & Execution

Government / CVB

Perry-Houston County Airport
Houston County, GA

Brand Development & Execution

Government

Port Wentworth Chamber & CVB
Georgia

Brand Development & Execution

Chamber / CVBA

Richmond Hill CVB
Georgia

CVB

Taylor County Community
Georgia

Brand Development & Execution

Government / Chamber / EDA

Thomasville Community
North Carolina

Brand Development & Execution

Government / CVB / Chamber

White County Chamber & CVB
Georgia

Brand Execution &
Tagline Development

Chamber / CVB